slider_2016_home_pic_1
slider_2016_home_pic_2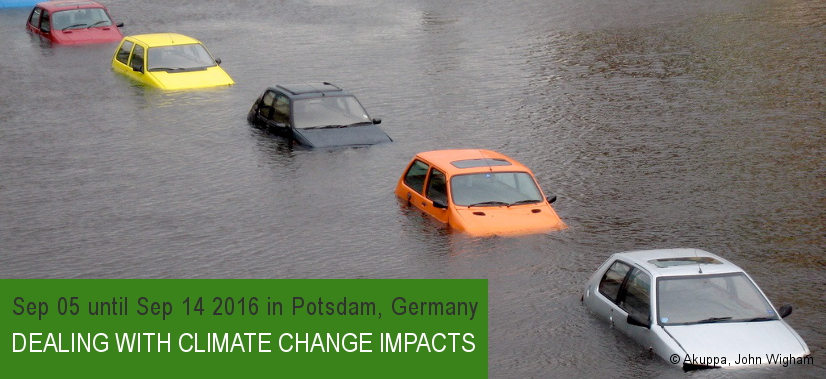 slider_2016_home_pic_3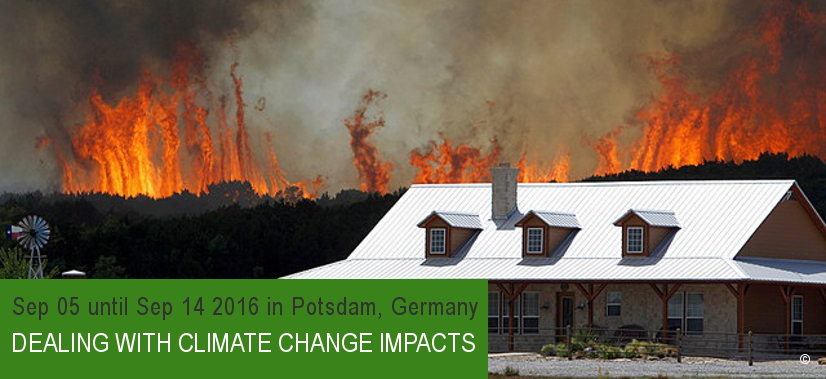 slider_2016_home_pic_4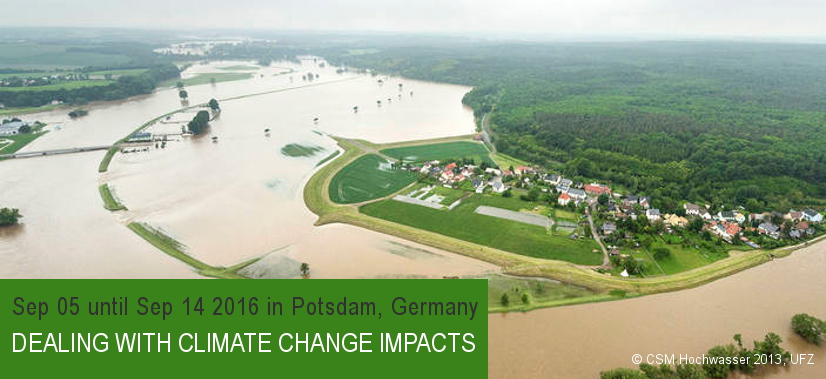 slider_2016_home_pic_5
slider_2016_home_pic_6
slider_2016_home_pic_7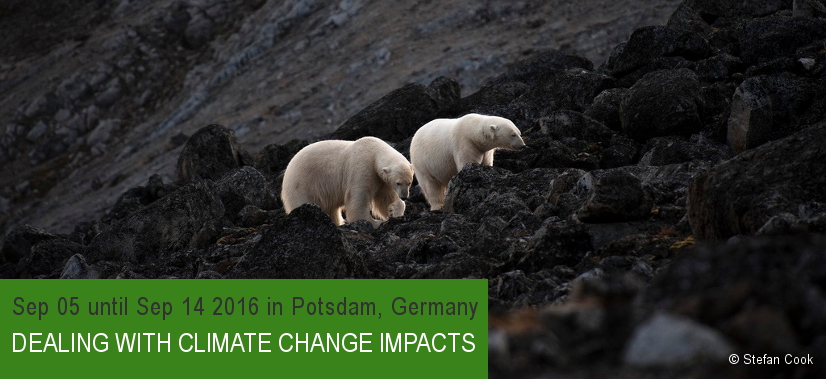 slider_2016_home_pic_8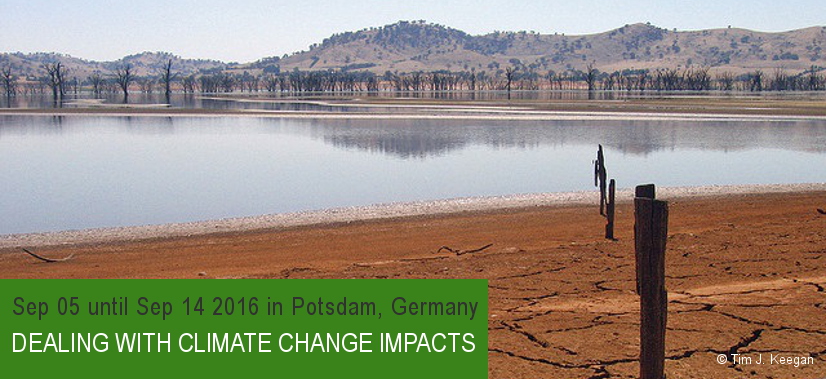 slider_2016_home_pic_9
slider_2016_home_pic_10
slider_2016_home_pic_11
slider_2016_home_pic_12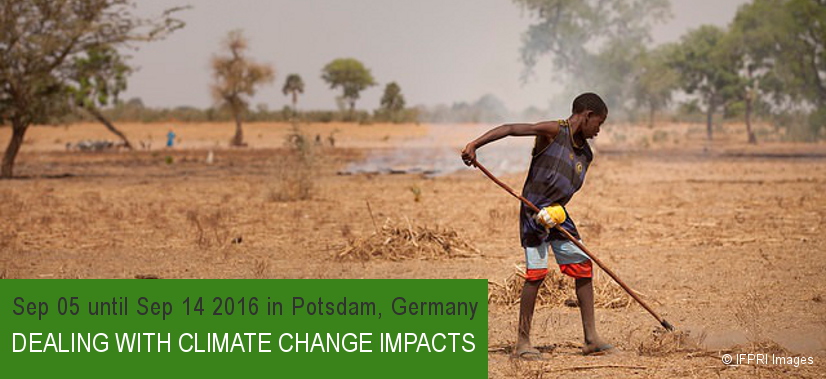 slider_2016_home_pic_13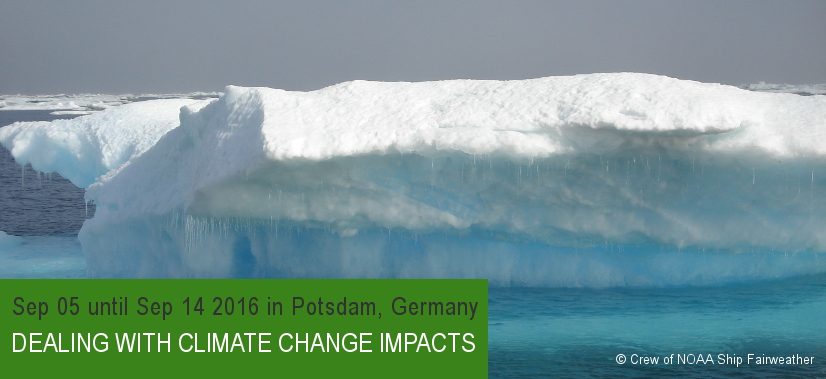 slider_2016_home_pic_14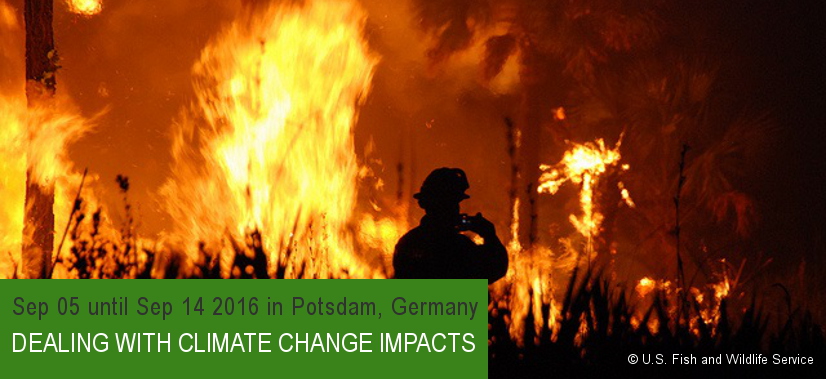 slider_2016_home_pic_15
slider_2016_home_pic_16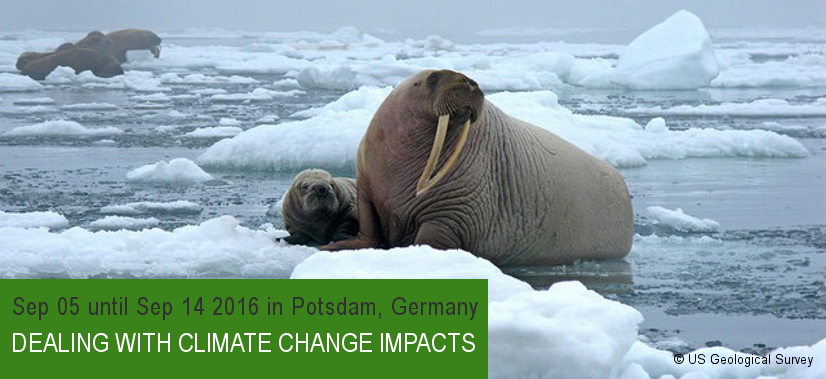 slider_2016_home_pic_17
slider_2016_home_pic_18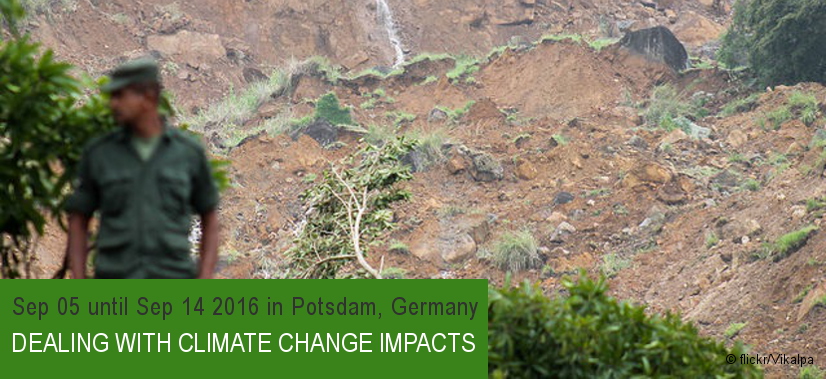 slider_2016_home_pic_19
Dealing with Climate Change Impacts
Sep 05 until Sep 14 2016, Potsdam, Germany
The Potsdam Summer School 2016 is calling for applications!
Avoiding the unmanageable, managing the unavoidable – even with ambitious climate mitigation, the impacts of climate change will be felt in this century. They have been programmed into the natural system by our greenhouse gas emissions: carbon dioxide remains in the atmosphere for hundreds and even thousands of years. From global sea-level rise to extreme events like floods or droughts, the third Potsdam Summer School from 5 – 14 September 2016 will focus on long-term climate change impacts and the challenge of dealing with them.
Any kind of assessment of long-term hazards is based on knowledge of the natural processes within the climate system, quantification by computer models and scenario analysis and must be supplemented by a risk assessment to evaluate the impacts in respect of potential mitigation measures. Participants at the 2016 Potsdam Summer School will learn to assess long-term hazards and conduct risk assessments to evaluate impacts and identify potential mitigation measures for impacts ranging from Arctic warming over sea-level rise to Amazon dieback. An intense ten-day programme will address four major topics.
The issues span a multitude of natural and social science disciplines and invite stakeholders from the public and private sector to get involved. The programme will comprise lectures, various discussion formats, and interactive project activities, including hands-on demonstrations, workshops, and group projects.
The deadline for submitting completed applications was on 15 April 2016.
For further information, please contact angela.borowski(at)iass-potsdam.de 
With its overarching theme – "Dealing with Climate Change Impacts" – this Summer School will continue the transdisciplinary and interactive event series that has been held annually in Potsdam, Germany since 2014. The aim is to bring together talented early-career scientists and young professionals from the private sector, governmental agencies and non-governmental organisations in many different parts of the world to discuss frontier research questions on future sustainable development. In this context, the Potsdam Summer School provides a unique opportunity for all participants to foster international co-operation and an exchange of ideas.
Video of the Potsdam Summer School 2015