Participants 2014
Participants
The short bios are presented in alphabetical order. This shall give speakers and fellow participants an idea about the professional backgrounds of the attendees of the forthcoming summer school.
---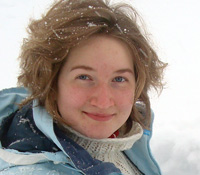 Anna Abramova
Anna graduated from Lomonosov Moscow State University (MSU) in Russia. She studied under the Geography faculty. At the bachelor level Anna studied Environmental geochemistry. In Master program Anna was focus on permafrost. From 2012 she stated her PhD-project at MSU specializing in Geoecology in the Northern territories. The main purpose of her Project is to research the level of environmental damage in Arctic settlements. The focus is analyzing the environmental impacts due to the coal industry, particularly in Svalbard. In May 2013 she was involved in Safety of Maritime operation and sustainable industrial development in the Arctic (SMIDA) Project and started her field campaign and lab works in Svalbard.  
Mona Behl
Mona Behl is a multicultural and interdisciplinary scientist who currently leads Texas Sea Grant\'s Research Program. In this position, she is charged with responsibility for various aspects of research administration, strategic planning, and development and oversight for inter-, cross-and trans-disciplinary efforts in research. She is dedicated to bridging gaps between research and extension, building non-traditional partnerships, and maintaining the quality, integrity, and relevance of Texas Sea Grant funded research. As a Climate Change Specialist, she leads Texas Sea Grant\'s Climate Literacy and Capacity Building Program. Her research interests include air-sea interaction, large-scale ocean circulation and its role in global climate change, science policy and education. Behl is an award-winning teacher who is committed to transforming education by developing innovative programs, and ensuring the scientific underpinning of decisions. She aims to instill love for problem solving and creativity through scientific research, teaching, communication, and education. She secured her Bachelor\'s and Master\'s degrees in Physics (Honors School) from Panjab University in India, and a Ph.D. in Physical Oceanography from Florida State University in the USA.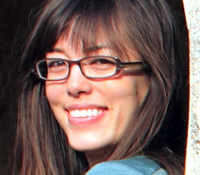 Mia Bennett
Mia Bennett is pursuing a PhD in Geography at the University of California, Los Angeles (UCLA). Her research examines how commodities cycles, climate change, and globalization are reshaping the political geography of the Arctic. She received her MPhil (with Distinction) in Polar Studies from the University of Cambridge's Scott Polar Research Institute, where she was a Gates Scholar. Her masters dissertation investigated South Korean, Chinese, and Japanese activities in the Arctic. Mia also manages the Cryopolitics blog, and her freelance work has appeared in publications in Canada, Japan, and Australia. She speaks French, Swedish, and is learning Russian.  
Larissa Beumer
My name is Larissa Beumer, I was born and grew up in Berlin. After completing my bachelor\'s degree in geography (B.Sc.) at the Humboldt-University zu Berlin, I studied Global Change Management (M.Sc.) at the Eberswalde University for Sustainable Development. For my master thesis, I moved to high-Arctic Svalbard to study how changes in snow and ice conditions during winter influence the diet quality and feeding behaviour of Svalbard reindeer – an issue especially important with regard to likely future changes in Arctic winter climate. I have lived here for over 1.5 years now and fell in love with the Arctic. My key interests are climate change policy and governance as well as climate impact research and environmental management in the Arctic."  
Alberic Bottela


Engineer by training, he worked during fifteen years for the French public sector and the Navy, developing expertise in energy engineering, risk mitigation and marine operations in harsh environments.

Presently he studies ice sheets and sea level modelling at the University of Ottawa. The goal of his research project is to better understand past sea-level changes in order to project future sea-level rise at a regional scale, with a focus on small islands and overseas territories.

Highly interested in working at the science-policy interface, his other topics of interest include sustainable use of seabed resources, offshore electricity production, coastal resilience, assessment of GHG emission pathways and promotion of low-carbon economy in developing countries.  
Caroline Coch
During my Bachelor's in geography at Friedrich-Schiller-University Jena I studied in Iceland as an exchange student for one year and got involved with Arctic issues for the first time. My thesis dealt with the impacts of cruise ship tourism on a remote town in Iceland. Following up my time in Iceland I enrolled in the Master's program "Glaciology and Polar Environments" at Stockholm University, Sweden. I am focusing on the glacial hydrology of a polluted valley glacier in northern Sweden. I am interested in a broad range of Arctic related issues, especially the linkage of science and policy.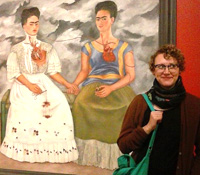 Justiina Dahl
Justiina Dahl is a Finnish native with work and higher study experience from Iceland, Canada, Norway, the US, and Sweden. For the past three years she has challenged herself by working on her topic of interest, Northern governance and politics in the globalized world, outside of the Arctic in the European University Institute in Italy. In her ongoing PhD "Carving Greatness out of Ice: How the ecological outer limits of Western Developmental Paradigms have been found in the Arctic" Justiina investigates the origins and past occurrences of the idea of the Arctic as an untapped, new geopolitical heartland and base for material greatness for specific states within the Western society of states. Against the historical backdrop of the work she has done for her dissertation, one of the major concerns, and issues she wishes to ameliorate through her future research, is the thinness of material accounts in contemporary International Relations' accounts of the Arctic. In her life outside of the walls of archives and libraries, Justiina divides her time between perfecting her handstand in yoga classes, proving her Spanish teacher wrong in that the grammatical rules of accentuation are not hard to learn, and learning how to swear like a sailor in multiple languages on the football pitch of her institute.
Marc-André Dubois
Marc-André Dubois coordinates the WWF Global Arctic Programme's engagement with the Arctic Council and other international organisations. Marc-André has a background in political science with degrees from Université de Montréal and the Institut d`Études Politiques de Lille. He is completing his own research in the field of circumpolar international governance and the interface of science and policy at Stockholm University's Political Science department. Marc-André joined the GAP after working for the Embassy of Canada to Sweden where Arctic cooperation was a priority. His experience above the Arctic Circle is at the Arctic Council Secretariat in Tromsø, Northern Norway, where he was at the heart of the Arctic Council processes supporting the daily work of the former Swedish Chairmanship.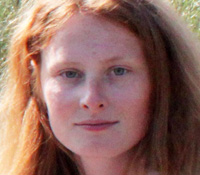 Olga Erokhina
I graduated from Moscow State Institute of Electronics and Mathematics with a degree in Applied Mathematics in 2008. Now I am a PhD student in the same institute that now is a part of Higher School of Economics where I also teach several courses. My research interests related to the FEM simulation and subglacial study (especially Jovian moon Europa application). At present I am working for a thesis that covers a problem of penetration through thick icy layer to study subsurface area. 
Wilfrid Greaves
Wilfrid Greaves is a PhD candidate in the Department of Political Science and the Munk School of Global Affairs at the University of Toronto. His doctoral research examines changing understandings of climate change and security in the circumpolar Arctic region. He has authored multiple articles, book chapters, and working papers on issues related to Arctic foreign and security policy, climate change, and natural resource development, and taught undergraduate courses in International Relations, security studies, and Canadian foreign policy. In Spring 2014, he is a Visiting Scholar at the Centre for Sámi Studies at the University of Tromsø. 
Agnieszka Halemba
Agnieszka Halemba is a social anthropologist (PhD Cambridge 2002), working and lecturing at the University of Warsaw in Poland, but living with her family in Potsdam in Germany. Between 1994 and 2008 she conducted ethnographic field research in Southern Siberia. Her initial interests in identity construction and worship of nature led her to subsequent focus on legal situation of indigenous inhabitants of Siberia and their involvement with international NGOs and nature protection initiatives. She focused on the ways in which indigenous people negotiate their aims with regard to land-use within frameworks of republican, federal and international legal documents and practices.
Melissa Idiens
Melissa is an international policy consultant with a specialist background in the Antarctic Treaty System, global shipping issues (including the UNs International Code of Safety for Vessels Operating in Polar Waters), and European Union issues. She has a research MA in European Union studies, having written a thesis entitled "Gateway Antarctica: A Route for the EU's Global Political Agenda", which examined the EU's scientific and political engagement in the Antarctic, as a complement (or 'gateway') to achieving the EU's strategic agenda for deepened Arctic engagement. Melissa's consulting work over the past 12-months has predominately involved working for environmental NGO groups, including WWF International and the Antarctic and Southern Ocean Coalition (ASOC), working towards the designation of two high seas Marine Protected Areas in the Southern Ocean, currently under discussion at the Commission for the Conservation of Antarctic Marine Living Resources (the Antarctic marine conservation and fisheries management organization). As a New Zealander, Melissa is an inherent All Blacks fan, enjoys sailing, and is cellar master for a wine club back home in Christchurch. She has spent time in Antarctica with the New Zealand National Antarctic Programme, contributing to internationally collaborative science research projects including CryoSat-2.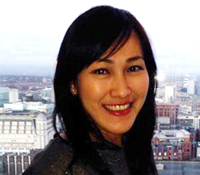 Elisabet Jupesta
Elisabet is an Indonesian and currently lives in Scotland, UK. She has awarded the prestigious UK\'s Chevening Scholarship for 2013-2014 to pursue her Masters degree in Oil and Gas Law at the University of Aberdeen, Scotland, UK. She is an experienced lawyer, specialising in Energy Law, particularly in Oil and Gas sector that made her associate strongly with the issue of health, safety and environment, sustainable development and climate change. She previously worked as a Legal Counsel in Energy sector in the Asia Pacific Region. Her current dissertation examines "The Arctic Legal Challenge related to the offshore oil and gas development". She hopes to expand on her current proposed legal framework by attending the Potsdam Summer School 2014 – Arctic in the Anthropocene". Elisabet enjoys running and hiking especially now through the Scottish highlands.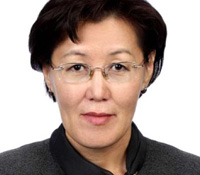 Nadezhda Kharlampeva
Nadezhda Kharlampeva is Associate Professor of the World Political Study Department of International Relations School of Saint-Petersburg State University. Since 1997 year is researching in Arctic International cooperation. She has defended the results of her research in her PhD thesis on International Relations and Foreign Affairs concerning Arctic cooperation on the example of Arctic regional organizations. The problem of a collective decision making process on global, regional and national levels on solving of Arctic actual problems are the scientific interests of Dr. Kharlampieva and her students. She is author of the master book on the methodology of political research on Arctic cooperation. She is dedicated author of five universal political concepts of the Arctic development, which has been interesting to the Asian Institutes. Dr. Kharlampieva has been granted and organized several Arctic policy shaping seminars in Russia (Saint-Petersburg State University), Singapore (Singapore Energy Institute of the Singapore National University) and China (Institute of Law and Policy of China Ocean University). She worked in the Northern Forum Secretariat, which operated from 2001 until 2005 in Saint-Petersburg Government. Dr. Kharlampieva is also editor of the magazine "Arctic Idea" in Russian and English language which served the Arctic parliamentarians from the Russian delegation (2006-2010). Since 2009 she is leading three Russian Grants on a Shaping of the Arctic policy. She studied in Novosibirsk Pedagogical University, Yakut (Sakha) University and defended her PhD in History at the School of International Relations of Saint-Petersburg State University.
Eli Kintisch
Eli Kintisch is a science reporter who writes on the Arctic. Contributing correspondent at Science magazine, he is author of the 2010 book Hack the Planet: Science\'s Best Hope — or Worst Nightmare — to Avert Climate Catastrophe.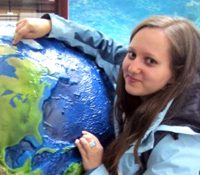 Valeriia Kirillova
Originally from Russia i got my bachelor degree in Chemistry in St Petrersburg State University, finished german-russian master program POMOR for polar and marine sciences and now I am a Ph. D student in the University of Bremen (International Research Training Group ArcTrain). I am very interested in the Arctic region and believe that especially considering the current situation with the climate change this area will get more and more attention from the scientists as well as from the governments and society. I like to travel, meet new people, read and paint, do some sports from time to time☺ I am really glad to take part in the Potsdam summer school Arctic in Anthropocene and consider this event as a great opportunity to meet people in the area of my research and interest and to learn more about the all various aspects of climate in the Arctic.  
Vasily Kokorev
Vasily Kokorev is a young climatologist from Russia. He graduated from Saint-Petersburg State University specializing in climate change and meteorology in summer 2012. His main research interest include GCMs evaluation, modern climate change in the Arctic, permafrost modeling and carbon cycle in the Arctic. Since 2007, he works with Oleg Anisimov in climate department of State Hydrological Institute, doing research on CMIP models evaluation. He has contributed to more than 20 different research projects mostly focusing on climate change impacts in the Arctic. During his time at the SHI Vasily was honored to have the opportunity to take part in the preparation of IPCC working group 2 fifth assessment report playing role of a chapter scientist in "Polar regions" chapter. Currently he is a lead project scientist in Russian-China collaborative project on permafrost modeling, co-lead of the "water resources" section in the Arctic Fresh Water Syntesis report and a Ph.D. student in SPSU
Sophia Lane
Sophia Lane is the founder of Northern Commons, an interactive mapping project and educational platform that provides users with a unique, visual experience of the Arctic. Before that, she worked as a political analyst for several think tanks and international non-profit organization, including the Millennium Project and Crisis Simulation for Peace. She earned a B.A. in Political Economy from the University of California – Berkeley and an M.A. in Global Criminology from Utrecht University. She will soon begin her doctoral studies in Germany. Her research focuses on issues of national security, energy security, and human security in the Arctic.
Maria Lagutina
My name is Maria Lagutina. I am from Russian Federation, where I am currently teaching and researching at the Saint-Petersburg State University, School of International Relations. I have a PhD in Political Science. My academic interests are 'very global' – Global governance and World Political System formation. Yet my current research interests are oriented towards new forms and instruments of international cooperation and governance in the Arctic. I consider the Summer School in Potsdam as a great opportunity to get in touch with scientists and young professionals from different countries, who are into the Arctic research as well.
Elisabeth (Libby) Larson
I am an urban ecologist, currently working as an AAAS Science & Technology Policy Fellow in the Terrestrial Ecology Program of the Earth Sciences Division at the US National Aeronautics and Space Administration (NASA). One of my primary responsibilities at NASA is developing our upcoming field campaign: the Arctic and Boreal Vulnerability Experiment (ABoVE, above.nasa.gov). The primary objective of ABoVE is to investigate the underlying processes and their interactions that control vulnerability and resilience in Arctic and boreal ecosystems of western North America to environmental change, and to assess how people within and beyond this region may respond to changes in these processes and interactions. I am working to ensure that perspectives on human dimensions are included in the solicitations for proposals and implementation of ABoVE projects. Additionally, I also attend several interagency working groups at the US Global Change Research Program: I help represent NASA in the Carbon Cycle Science Interagency Working Group, the Social Sciences Task Force, and the Biogeochemical Cycles Nitrogen cluster of the Process Research Coordinating Committee. I have a PhD (Biology, 2010) from Arizona State University, and a BA (History, 1996) from Haverford College.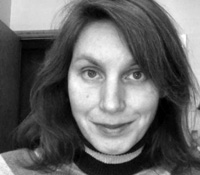 Jennifer Verlaine Lukovich
Jennifer Verlaine Lukovich is currently a research scientist at the Centre For Earth Observation Science (CEOS), University of Manitoba in Winnipeg, Manitoba, Canada, with a doctorate in atmospheric physics from the University of Toronto. Research interests and experience include sea ice and atmospheric dynamics in the context of climate change in the Arctic. Also of interest are science-policy interactions and the role of science and technology in promoting quality of life in northern communities. Jennifer looks forward to participating in the Potsdam Summer school, meeting its organizers, presenters and participants, and to contributing to the summer school vision for sustainable Arctic futures.
Stefanie Lutz
I graduated from the University of Tübingen in Germany in 2010 with a diploma in Geoecology and the emphasis of my studies on environmental microbiology and molecular biology. In 2011 I started my PhD on Arctic Microbiology at the University of Leeds in the UK. I am interested in the diversity, function and ecology of Arctic glaciers, important primary producers and colonisers, microbial community interactions, and the various biochemical adaptations of cryophiles to stress factors.
Michelle McCrystall
I am currently within the first year of my PhD with the British Antarctic Survey and University of Cambridge studying Arctic climate variability. Before this I gained my undergraduate degree in Land Use and Environmental Management with Queens University, Belfast and then completed a master's degree in Applied Meteorology and Climatology at the University of Birmingham.  
Eleonora Milazzo
Eleonora Milazzo is a native of Palermo, Sicily and has lived in Rome since 2010. She holds a Bachelor's Degree with honours in Political Science from LUISS University of Rome. Consistent with her aims of travelling and getting a deeper knowledge of world politics, Eleonora studied abroad at the University of Amsterdam and conducted research at the International Criminal Court in The Hague. After the completion of her degree, she moved to Moscow for a Double Master's Degree in International Relations between MGIMO University of Moscow and LUISS University. Eleonora served as a young researcher at Russian International Affairs Council in Moscow to fulfil her passion for research. On her blog http://russiancouncil.ru/en/blogs/arctic-cooperation/, she shares her knowledge about the Arctic. Eleonora has been selected as ACCEL Fellow at the Ecologic Institute, Berlin. Her motivation to be the first ACCEL Fellow stems from her interest in sustainability and Arctic governance. She believes in the importance of utilising International Relations theory to build a sustainable future for the Arctic. Eleonora's greatest strengths are her enthusiasm, patience, and her ability for mediation. When not studying and researching, she is active in the field of voluntary work in Italy and in Romania. In her spare time, she enjoys camping, running, reading, listening to music, and gardening.
Russell Miles
I work for the Australian Department of Foreign Affairs and Trade (DFAT), most recently as Director of the NGO Policy and Program Section for the Australian international aid program. I have also worked for Oxfam America's Humanitarian Response Department as a Program and Policy Manager covering a wide range of countries including in Ethiopia, Sudan, India and Sri Lanka. For the year 2013/14, I have taken leave from DFAT to pursue research on the governance of Polar Regions in a time of changing climate. In particular this research considers the role of the United Nations in polar governance, and the link between polar-related climate change and direct impact on communities, disasters and environmental degradation. This past year I have been a visiting scholar at the Scott Polar Research Institute at the University of Cambridge, and most recently completed a Post-Graduate Certificate in Antarctic Studies at the University of Canterbury, New Zealand, including field research in Antarctica. My previous studies include a Masters in Economics (International Development/Environment), a Postgraduate Diploma in International Business/Relations, and a Bachelor of Business Management. I am currently living in the United Kingdom with my wife (Laura) and two dogs.
Chelsey Nieman
I grew up in a little fishing village in Alaska, spending every moment of my time out on the water, or on the beach. In high school, I began working with the Alaska Department of Fish and Game, where I worked with commercial fisheries, as well as did field studies and worked on various weirs within the state. I received my Bachelor\'s of Science in Biology and Environmental Science from Linfield College, in Oregon in 2012. While in school, I spent a semester sailing on the S/Y Argo with the Seamester program. This allowed me not only to expand my horizons, but gave me an opportunity to see how the ocean is viewed and valued by people all over the world. While in college I also had the opportunity to do coho salmon and steelhead trout research with the Confederated Tribes of Grande Ronde in central Oregon, as well as planktonic distribution studies with the Kachemak Bay Research Reserve in Alaska. I volunteered with the Cook Inlet Keeper and the Center for Alaskan Coastal Studies to work with youth in the community and educate them about the importance of the ocean and the effect climate change may have on the area. After graduating, I spent the summer working on a remote weir in Alaska, doing sockeye salmon research. In June of 2013, I began the Master\'s of Advanced Studies Program in Marine Biodiversity and Conservation and Scripps Institution of Oceanography. This opportunity allowed me to work more in the realm of arctic oceanography, as I spent my year here studying the effects of climate change on arctic and sub-arctic pelagic fish. I am graduating from this program in June, and am looking to begin my career in arctic science. My goals are to work in the realm of management for resources in the Arctic, focusing on the issues that relate to responsible sharing of international resources. I am also interested in looking at ways that ecosystem resilience can be increased in the Arctic so that it may more easily withstand the anthropogenic changes caused by climate change and ocean acidification.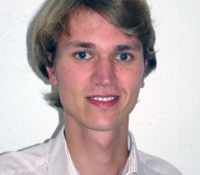 Dirk Olonscheck
Dirk Olonscheck has recently graduated in Atmospheric and Climate Science at ETH Zurich after having studied geoecology at University of Potsdam and University College London. He worked at Alfred Wegener Institute Helmholtz Centre for Polar and Marine Research in Bremerhaven and was a guest scientist at the Potsdam Institute for Climate Impact Research. In 2009 he joined an expedition with RV Polarstern into the Arctic. So far his research topics include global ocean biogeochemistry and the variability in Arctic sea ice.    
Rudy Riedlsperger
I am from Salzburg, Austria, but have lived, studied, and worked in the Canadian North and Alaska for quite a few years now. In my free time, I run. If I am not running I am interested in all things related to sustainability and the North. At Memorial University of Newfoundland I am currently a PhD student involved with the SakKijânginnatuk Nunalik (Sustainable Communities) initiative (SCI), which is located in the autonomous Inuit region of Nunatsiavut, northern Labrador. The SCI informs best practices and provides guidance for community sustainability in the coastal Subarctic under changing environmental, social, and economic conditions. Based on community needs it prioritizes themes related to housing, community mapping, planning and development, energy security, and food security. Locals of Nunatsiavut refer to themselves as 'Sikumiut', or 'people of the sea ice'. This illustrates well the immense importance of sea ice – or frozen environments in general – as both living space and foundation for livelihoods. On a theoretical level I am interested in sustainability transformations as governability challenges in the context of climate variability and change, utilizing, among others, frameworks associated with sustainability indicators.    
Ashley Rudy
I am a second year Ph.D. Candidate in Geography at Queen's University in Kingston, Ontario, Canada. The framework of my thesis is designed around the objectives of predicting, monitoring and mitigating permafrost disturbance, where all three objectives are intrinsically linked through permafrost disturbance susceptibility maps. To complete this work a combination of skill sets will be utilized including: Geographic Information Science, geospatial predictive modelling, Differential SAR Interferometry, and field based mapping. To date, I have completed four years of field work across the Canadian High Arctic and have loved every minute of it. I look forward to continuing my work in the Arctic and am excited to be a part of this important field of research.  
Marzia Scopelliti
Marzia Scopelliti is a trainee researcher at University Complutense of Madrid, participating in a three- year research project titled "The Race for the Arctic: International Law Issues Considering Climate Change". As a student at University of Milan, she is concluding her MSc Degree in International Relations with a thesis on Arctic Governance and Indigenous People In 2013 she took part in the LL/P Erasmus Programme at University Complutense of Madrid, where she spent 9 months in the Faculty of Political Science and Sociology, after receiving her Bsc Degree in International Science and European Institutions at University of Milan. During her studies, she has been member and project coordinator at Susp* (Students Union of Political Science*), an italian assosiation inspired by British students unions\' model, working on urban governance and sustainability.
Daria Shapovalova
Daria Shapovalova is currently conducting a PhD research focusing on the legal framework for oil and gas exploration in the Arctic Ocean at the University of Aberdeen. More specifically, her interests lie in the effectiveness of the current legal framework, the national oil and gas regulations and whether they reflect the international legal obligations of the Arctic coastal States. Daria got her Bachelor of Laws degree with honours at the National Law Academy of Ukraine in Kharkiv. She focused on Public International Law and Energy Law and Policy during her LLM studies at the University of Groningen. Daria has gained professional experience in energy industry while doing her internship at DNV GL in 2013.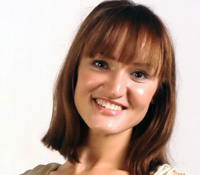 Zane Šime
Zane Šime works at the Latvian Ministry of Defence. Currently, she is finalising her studies at KU Leuven advanced Master (or pre-doctoral) programme of European Politics and Policies, where she continued her research on the European macro-regional governance. More specifically, Zane is focusing on the Baltic Sea Region and its ties with the neighbouring areas through such cooperation formats as the Northern Dimension. Her interest in multilateral governance and its multi-level setting also covers the northernmost region. Polar area serves as a fascinating case of institutional dynamics because Arctic Council's policy-science interface provides guidance not only to its members but it also has global implications for what is considered to be a good practice of sustainable resource management and how should multilateral responses to the climate change be shaped.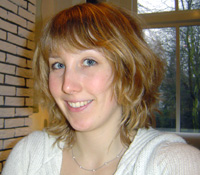 Heleen van Soest
My name is Heleen van Soest and I am from the Netherlands. I studied at Wageningen University: a bachelor\'s Environmental Sciences, major Environmental Quality and Systems Analysis, and a master\'s Climate Studies, major Earth System Science. For my master\'s thesis, I conducted a literature review and conceptual modelling study on the Arctic\'s sea ice, biochemistry, and feedbacks. After graduation, I founded my own research and consultancy company, HvS Earth System Research. My projects range from philanthropy to the energy transition. Of course, I also keep an eye on what happens in the Arctic. Looking forward to the summer school!
Stacey Lynne Strilesky


Stacey Lynne Strilesky is a Canadian citizen and is currently in the midst of a cultural immersion interlude in Germany before returning to Canada to commence doctoral studies. Her work experience assisting with the coordination of activities and development of international research programs has cultivated a particular interest in facilitating productive German-Canadian engagement in this regard. Previous academic and work exposure to Arctic-related issues has fostered continuing professional and personal interests in keeping updated on this topic of global importance.

She completed a Bachelor of Arts and a Master\'s of Science at Carleton University (Ottawa, Ontario, Canada), where her undergraduate research explored cryoplanation terraces in the Yukon and graduate research focused on carbon cycling in peatlands. During subsequent employment at the University of Alberta (Edmonton, Alberta, Canada), she worked for the International Polar Year (IPY) Secretariat contributing to the integration of IPY activities in Canada and abroad. Later, Stacey worked in a coordinator capacity for the Helmholtz-Alberta Initiative, which is an international research partnership between the German Helmholtz Association and the University of Alberta. 
Taha Tabish
Taha Tabish is the Primary Health Care Research Coordinator for the Qaujigiartiit Health Research Centre in Iqaluit, Nunavut, where he works on projects ranging from circumpolar health systems research to youth capacity building in technology and climate change adaptation. He earned his Bachelor of Science in Biochemistry and Linguistics from the University of Toronto, and Master of Public Health from the University of Waterloo. His strengths lie in community development, with experience managing international projects in West Africa for Operation Groundswell, G-Roots, and Ghana Medical Help. Taha has a passion for social justice, and loves to laugh…loudly!
Sara Tronco
Sara Troncois currently pursuing a Master of Science in Environmental and Resource Management at the Brandenburg University of Technology Cottbus-Senftenberg in Germany. She holds a Bachelor of Science in Industrial Engineering from the University of Texas at El Paso and for six years after her studies, she worked for the automotive and plastic industry in Mexico and the United States of America. Sara has professional experience in the areas of quality management systems, supply chain management, and quality assurance. Her principal research areas of interest are sustainable development and climate change governance. Her growing interest to deepen her knowledge about the evidence and extent that human-dominated activities have affected the Arctic, as well as the promotion of sustainable basis of life in the Arctic and other further regions prompted her to participate in the Potsdam Summer School 2014. Sara was born and raised in Ciudad Juarez, Mexico and in her free time she enjoys outdoors, music, sports, art exhibitions and traveling.
Vilena Valeeva
Vilena Valeeva is a researcher at the Global Climate Forum, a scientific organization that performs research on climate change in close interaction with stakeholders. Her research is focused on interactions between socio-economic and environmental changes in the Russian Arctic and on how Arctic stakeholders deal with the large-scale uncertainties associated with this changes. Since March 2013, she has been working in St. Petersburg within the framework of the EuRuCAS (European-Russian Centre for Cooperation in the Arctic and Sub-Arctic Environmental and Climate Research) project. Since graduation from the Lomonosov Moscow State University, Vilena has worked on climate and energy policy in several organisations in Russia and Germany. Further, she has participated in the UN Climate Change conferences as observer and part of the team of the Heinrich Böll Foundation.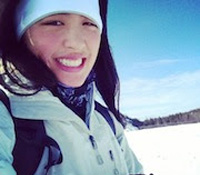 Stephanie Young
Stephanie has a background in immunology, public health, and disability advocacy. She's currently living and working in the beautiful Canadian North as a research associate with the Institute for Circumpolar Health Research in Yellowknife, Northwest Territories.  Her work ranges from primary health system design and delivery research to community planning surrounding climate change and adaptation.  Stephanie holds a Bachelor of Science from McGill University and a Master of Public Health from the University of Toronto where she specialized in epidemiology.  Stephanie has a passion for health equity, social innovation, environmental sustainability, and the growth of Northern research capacity and the communities around her.  In her spare time, Stephanie enjoys swimming, surfing, stand up paddling, and yoga, all ideally with the refreshing ocean waters and breeze nearby.