Participants
The short bios are presented in alphabetical order. This shall give speakers and fellow participants an idea about the professional backgrounds of the attendees of the forthcoming summer school.
Please, note that this section will be updated regularly / Last update: 10.09.2015
---
Arun Adhikari
hails from Nepal and is currently residing in Berlin Germany after completing his M.A in Intercultural Conflict Management from the Alice Salomon Hochschule. He also holds a master degree in business administration and a bachelor degree in computer engineering. After his MBA, he worked as a compliance manager in a Futures Commodity Exchange in Nepal for two years. During his M.A in Berlin, he enjoyed working on many social research projects in multicultural teams, which helped him develop strong project management and team management skills. Currently, he is also attending a intercultural training program in Berlin. In future, he aims to work in a humanitarian organization at the ground level of conflicts and disaster. In his free time, Arun enjoys playing football or cricket as much as he enjoys exploring Berlin. He is looking forward to meeting fellow participants of Potsdam Summer School 2015.
Diana Arguello
was born in Quito-Ecuador and is currently a master student in Potsdam University (Master in Public Management in the GeoGovernance Stream). Her first degree is in International Relations. Before coming to study in Potsdam, she was working for the Ministry of Environment of Ecuador in a Project focused on reducing vulnerability to climate change of local communities "Adaptation to Climate Change through an Effective Water Governance" (PACC Project www.pacc-ecuador.org), with the support of UNDP. She had a direct relation with rural communities where the adaptation measures had to be implemented to increase their resilience. One of the major challenges during implementation was to integrate the risk of climate change on the water sector in key plans and programs and the strengthening of climate information generation. Being aware of the several challenges that local communities face regarding risk management, she found in the Potsdam Summer School a great opportunity to increase my knowledge on better instruments and practices that can be used and implemented.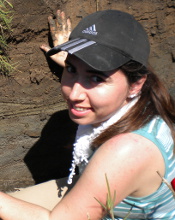 Hande Aykurt
was graduated from Geophysical Engineering Department at Istanbul Technical University in 2004. Then, she started master degree at seismology department at Istanbul University. She has been working as a research assistant at Istanbul University, Turkey since 2005. She studied about induced seismicity in dams and received master degree in 2008. She completed Ph.D. thesis, which was titled "Investigation of Tsunami Traces On The Coastal Marmara Region" in July 2014. She is interested in paleotsunami studies which includes geochemical analysis, biomarker (biochemical) analysis, dating methods and tsunami modelling. She was a researcher for the TRANSFER (Tsunami Risk ANd Strategies For the European Region) Project between the dates 2005-2009 and attended "Workshop on Megathrust Earthquakes and Tsunami" workshop at International Centre for Theoretical Physics (ICTP), Italy in 2014 She is living in Istanbul, Turkey and married with children.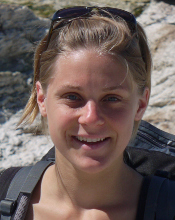 Christina Bonanati
As PhD student at GEOMAR, Helmholz-Centre for Ocean Research Kiel I study tephra in ocean sediments from offshore southern Iceland with the aim of refining the hazard assessment associated with explosive volcanism. I studied Applied Geosciences at Technical University Darmstadt emphasizing on Sedimentology, Climate, Geohazards, and Ecology. During my diploma thesis in New-Zealand I investigated the detection of tectonic faults via radon in soil-air. To raise public awareness on volcanoes and their posing risks I actively contribute to the web portal Earth System Knowledge Platform (ESKP). I provide basic information, about research advances and current eruptions in a readily understandable form.
My expectation on the Summer School is to enhance my knowledge and skills on natural hazards, adopt thinking of other stakeholders involved and find options advocating for risk reduction activities for a sustainable support of communities. I am a sport and nature lover, interested in our world, its habitants and their well-being.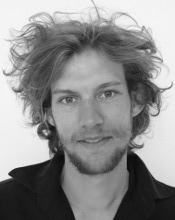 Johannes Brenner
is a junior researcher at the European Academy Bolzano (EURAC), Institute for Alpine Environment. He graduated as a Geoecologist in 2014 (University of Potsdam). His studies focued on hydrological modeling, applying WASA-Sed for predicting sediment fluxes in a forest catchment in central Chile (BSc thesis) and GEOtop for a climate impact assessment on soil moisture and evapotranspiration in the upper Etsch valley, northern Italy (MSc thesis). In particular he is interested in eco-hydrological processes and its modeling. This concerns effects of water limitation in alpine environments subjected to differing land use and climate scenarios. He promotes the idea of open source data and software, being enthusiastic about R programming, currently interactive visualisation.
Robert Delleske
studied Geography (focused on Applied Geomorphology) at the University of Salzburg from 2007 to 2015. He was 3 years Student assistant and wrote his Master Thesis in the AlpS Project MOREXPERT (Developing a Monitoring Expert System for Hazardous Rockwalls). Since October 2014 he is an Employee at the Geoconsult ZT GmbH in Salzburg (Austria) with the focus on Natural Hazards (esp. Rockfall, -slide), Rockfall Modelling and Hydrogeology.
His current research focus is on Rockwall-glacier-interaction, terrestrial laser scanning, permafrost degradation and Natural Hazards in the Alpine environment.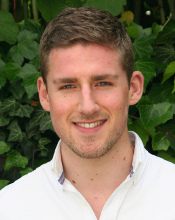 Kilian Dick
Kilian Dick is near completion of his MA in International Relations in Dresden and Istanbul. Kilian worked as a
research assistant at the Chair of International Politics at the TU Dresden where he focussed on Europeanenvironmental law and policy and Good Governance. His experience in this field include political and business consulting in EU environmental and energy policy. Kilian will do an  internship at the Permanent Mission of Germany to the UN in New York in the Humanitarian Aid department shortly after the Potsdam Summer School. Besides studies and work, sports andmusic are essential activities in his life: Kilian plays drums and enjoys to play football. So, no need to be alone on your morning run in Potsdam.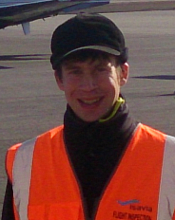 Tobias Dürig
After graduating in physics at the University of Würzburg, Dürig made his PhD by focusing on the physical processes and mechanisms that drive the generation of volcanic ash during explosive eruptions. His interdisciplinary work at Physikalisch Vulkanologisches Labor was a collaborative project between the Department of Geography and Geology and the Faculty of Physics and Astronomy (both University of Würzburg) which was founded by a postgraduate scholarship of Friedrich-Ebert-Stiftung. Dürig earned his doctorate in October 2012 and continued his experimental studies as a postdoctoral researcher at the Physikalisch Vulkanologisches Labor with focus on explosive volcanism and volcanic ash.
Since October 2013 he works as a postdoctoral researcher at Nordvulk, Institute of Earth Sciences, University of Iceland (Reykjavík), being responsible for the development of a real-time multi-parameter monitoring system within the EU FP7 volcanic supersite project "FUTUREVOLC" and taking e.g. part at the airborne surveillance campaign during the Bárðarbunga/Holuhraun eruption in 2014/15.
Nkechi Linda Ekeator
holds an LL. B (Hons) degree from Nasarawa State University, Nigeria. She is currently a Master of Laws candidate at Birmingham Law School, the University of Birmingham, England; and works part-time as Research Assistant to Dr Rosa Freedman and Dr Nicholas Lemay-Hebert (both of the University of Birmingham) who are currently involved in a court case challenging the United Nations' absolute immunity from jurisdiction with respect to allegations of responsibility of UN peacekeepers for the 2010 Haiti cholera outbreak.
Her research interests include Environmental Sustainability, Human Rights and Gender; and her LL. M dissertation (ongoing) is looking at International Investment Agreements and Sustainable Development, particularly how states can integrate sustainable-development-friendly provisions in their investment treaties. She recently concluded a research paper on the 'Gendered Perspectives of the Boko Haram Insurgency in Nigeria'.
She looks to pursuing opportunities in environmental policy making, sustainability and governance; and delightfully looks forward to the Potsdam Summer School 2015.
Sina Frank
In November 2014, I started my first Post-Doctoral position at the University of Cambridge. With my current research project, I want to support local disaster management in small towns of the Western Himalayas. For this, I develop Bayesian Network models to assess hazard risks and vulnerability, and to analyze what hinders the adoption of mitigation measures. I received a Ph.D. in Natural Sciences from the Goethe University Frankfurt for my work on participatory Bayesian Network modelling for environmental management. For my PhD thesis, I worked with local stakeholders and scientists to jointly develop a Bayesian Network on dust weather mitigation in NW China. My main motivation behind applying for the Potsdam Summer School "Facing Natural Hazards" was the opportunity for exchange with other researchers and practitioners from different disciplinary backgrounds and countries. I am looking forward to learning as much as I can about natural hazards – both from the speakers and the other participants.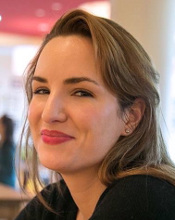 Maria Agustina Gay
I am an Argentinian Political Scientist and have professional experience as an adviser for the Argentinian Parliament, developing policies and bills in very diverse topics. I am currently living in Germany pursuing my Master's in Public Management and will soon defend my thesis on the topic of Land degradation related to extensive use of Soy. My research is showing me the consequences this type of behavior can have on the environment. I expect to gain from this Summer School the right tools to help practitioners and also the population in my country prepare properly tor the unavoidable natural hazards we will be facing in the following decades.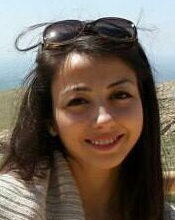 Yasemin Guler
is a Lead Environmental Inspector in the Environmental Inspection and Management Unit of Provincial Directorate of Environment and Urbanization in Kocaeli, Turkey. She is currently a master student in Kocaeli University (Environmental Engineering Department). She got her first bachelor degree in Environmental Engineering then she continued her studies in International Relations and received her second degree.
Currently, She is focused on  SEVESO Directive (Major industrial accidents involving dangerous chemicals) and selected and trained as one of the 40 SEVESO trainer. Having completed all modules, she is responsible to guide and train all the related stakeholders in her region. That's why, she is giving an important place among her future plans for environmental hazards. There are about 80 upper tier SEVESO sites in Kocaeli. Moreover, it is a high risk earthquake zone. Many residences/houses and industrial facilities were damaged in the earthquake in 1999 (which was also followed by a tsunami), one of them was also a refinery, a SEVESO site. Damage by earthquake in the refinery was a risk for region. Also, experts have a prediction about a massive earthquake will be in the region in immediate future. Environmental safety is an important issue for her country. Read more…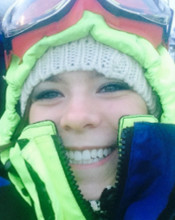 Victoria Herrmann
is a current Gates Cambridge Scholar pursuing a PhD at the Scott Polar Research Institute at Cambridge University. Her research examines how images and aesthetic codes construct values, identities, and ideas of power in the Arctic. She also holds a non-resident Research Associate position at the Arctic Institute focusing on human development and climate change adaptation. Previously, Victoria was a Fulbright scholar in Canada and, last summer, took part in The Ecologic Institute's Arctic Summer College. In 2012, she was a Junior Fellow in the Energy and Climate Program of the Carnegie Endowment for International Peace, where her work focused on sustainable urban planning and policymaking in an age of climate change.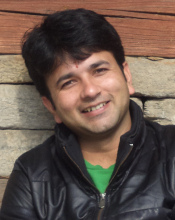 Brajesh Jaiswal
I have done my post graduation in Earth Science from Bangalore University, Bangalore. I have also done post graduate diploma in Disaster Preparedness & Rehabilitation from India Red Cross Society, New Delhi. Due to my keen interest in the field of disaster management, I was attached with Earthquake Risk Evaluation center for one year at India Meteorological Department. Currently I am associated with Geohazard Mitigation Division at Defence Terrain research Laboratory, DRDO, Delhi, India & gained a fruitful experience of more than three years in the field of Landslide studies.
Bhakta Bahadur Karki
is a young and dynamic Knowledge Management Expert dealing on the global sustainability issues mainly on Climate Change and Disaster Risk Reduction since a long period of time in the Himalayan region of Nepal. He believes that these are the major threats of today's world in which he has shown his expertise.
Mr. Karki poses advanced academic competencies on the related field. He did his Master's Degree in Mountain Forestry from BOKU University, Vienna, Austria. Likewise, he has completed an international postgraduate diploma on Environmental Management in Developing and Emerging Countries from CIPSEM/Technical University of Dresden. In addition to these degrees, Mr. Karki participated on various International training courses on Climate Change and Mountain Ecosystem organized by University of Torino, Italy which was mainly focused on natural disaster at the mountain areas.
Most importantly, Mr. Karki was selected as a young leader to deal on Global Environment issues in Asia-Pacific Leadership Program (APLP-2012) on the theme of Environment for Sustainable Development, organized by UNEP in Shanghi, China on 2012 that can be considered his biggest achievement so far in his field.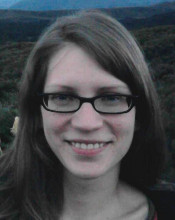 Sarah Kienzler
I studied Geography with main focus on environmental hydrology at the Freie Universität Berlin and GIS at the University of Salzburg, Austria. At the moment, I am a PhD student in the working group Geography and Natural Risks Research at the University of Potsdam. My research mainly focuses on flood damage assessment for private households in Germany as well as further development, validation and application of flood damage models. Until recently, I was also able to contribute my knowledge and project experience to the BMBF joint research project "Coping with the floods in 2013", sub-project "Potential and actual loss reduction by prevention and early warning".
Nina Koeksalan
is an expert on disaster risk management and climate change adaptation with a focus on capacity development, governance and good practices in agriculture and related natural resources sectors. She is currently working as Advisor for Disaster Risk Reduction and Resilience to Natural Hazards in the Natural Resources Management and Environment Department in the Climate, Energy and Tenure Division at the Food and Agriculture Organisation (FAO) of the United Nations in Rome.
Nina studied Geography, Sociology, Philosophy and Art History in Cologne, Vancouver and San Diego (US) and continued with working for the United Nations University in Tokyo and the Cologne Institute for Resources Management and Technology in the Tropics and Subtropics. During her scholarship by the Mercator Fellowship on International Affairs, she engaged with the consequences of climate change and disaster risk on food security. In the past years she worked for the GIZ in Bolivia and FAO in Italy, the Philippines, Lao PDR and DPR Korea.
Huifeng Li
is a doctoral candidate in Finance at Goethe University Frankfurt and also a member of the 2015 Pioneer into Practice program in the framework of Climate-KIC, EU's main climate innovation initiative. He holds a Master of Science degree in Quantitative Economics and Finance from the same university. Before he came to Germany, he used to study economics and sociology in Beijing. His main research interests are Property-Casualty insurance market, insurance risk management and regulation, and Catastrophe insurance. He has project experiences in climate change, climate finance and sustainability.
Desiree May Llanos Dee
is finishing her Masters in the University of Potsdam, specialising in climate science and public policy. Her dissertation is on the challenges and opportunities of climate-risk communication in the Philippines, focusing on bridging the gap between the complexities of risks and communicating in with policy makers.
Previously, she worked with the Climate Change Commission of the Philippines as chief-of-staff of the Commissioner. Her work involved dealing with the international climate negotiations, national policies and grassroots projects with local communities. This also involved assisting local government units in converging their local climate adaptation and disaster risk reduction plans.
Fusing her love for the arts, she also illustrates for climate related editorials and publications.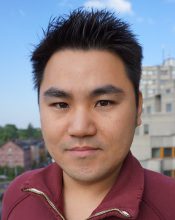 Worapong Lohpaisankrit
is a PhD candidate in Engineering at Technische Universität Braunschweig, Germany. He earned a bachelor's degree with two majors in Water Resources and Civil Engineering from Kasetsart University, and a master's degree in Water Engineering and Management from Asian Institute of Technology (AIT), Thailand. He has gathered several international experiences. He worked as an intern related to overseas water project planning at K-Water in Korea.  Moreover, he was a research student at University of Yamanashi in Japan. He applied a hydrological model developed from the university to simulate river flow under climate change scenarios.
Worapong's research interests have been focused on flash floods, river basin modelling and management, coastal sediment transport and impacts of climate change in water resources. His ongoing PhD research which is funded by the German Academic Exchange Service (DAAD) deals with the application of flash flood modeling in tropical regions.
Saadia Majeed
is a Doctoral student in the Department of Management at Monash University. She is also a research scholar affiliated with the Commonwealth Scientific and Industrial Research Organization (CSIRO), Australia. She holds a double Master's degree in Environmental Sciences and Disaster Management. Her research primarily concentrates on disaster risk management, policy and planning. Currently, she is working on developing an integrated governance approach to disaster risk management which will be especially applicable in Bangladesh but has potential for wider application in other disaster prone regions.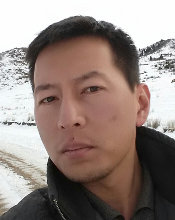 Elaman Mambetaliyev
I was born on October 2, 1982 in Bishkek (Kyrgyzstan). After leaving the school in 1999 I entered the Kyrgyz Mining and Metallurgical Institute, specialty – Hydrogeology and Engineering Geology and successfully graduated from it in 2004. Then immediately I entered the postgraduate education programme at the National Academy of Sciences of the Kyrgyz Republic. At the moment I am at the stage of writing the master's thesis on the subject "The radiological characteristics of practically used groundwater in northern Kyrgyzstan. In the same year I started to work in the Institute of Water Problems of Hydropower under the National Academy of Sciences of the Kyrgyz Republic, where together with my your supervisor of research was involved in various international projects. In 2007, I moved to work in Almaty (Kazakhstan). In 2011, I started a job in the Central Asian Institute for Applied Geosciences (CAIAG), where I have worked until now and I keep writing the master's thesis. I work in the department of geo hazards and geo catastrophes where I involved in the study of natural hazards. In 2013, I entered the Institute of Mining and Mining Technologies in the Kyrgyz Technical University, specialty – Sustainable management of water resources under the international Tempus program of the European Commission and which I successfully completed in 2014 and received a master's degree.
In the working practice I'm distinguished for commitment and initiative. I conduct an active way of life, am interested in motorcycles and cars and I like to travel to the mountains.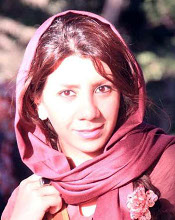 Aida Markazi
I am a M.Scstudent of Sociology at AlzahraUniversity (Tehran, Iran). I am living now in Tehran with my husband and I am going to defend my thesis very soon. In addition, I am an active member and also a teacher at Red Crescent Society of Iran. After my high school days I participated in many relief, first aid and Succourer courses in order to help my people in natural incidents and hazards. The Potsdam Summer School is a big chance for me to learn more about natural hazards and find lots of positive international links in my career.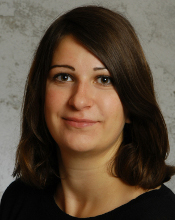 Alina Motschmann
I recently graduated from the University of Innsbruck, Austria. In my master's I majored in-glaciology and natural hazards in mountain regions with a strong focus on debris flows. In 2014 I spend six months at Denali National Park in Alaska working on a risk assessment for landslides and debris flows for the Denali Park Road which is the only access into the park. For my undergraduate I studied Geography and Earth Sciences at the University of Dresden and Iceland.
I currently live in Potsdam where I work as an assistant researcher in remote sensing at the GFZ (GeoForschungszentrum) within the Sentinels4marine plastic waste project. I have been working on several projects dealing with risk and vulnerability issues regarding natural hazards. I have a great interest in geohazards and risk management and would like to build a career in this field. In my research I'd like to focus on developing countries as I see a huge potential in working towards a sustainable risk management.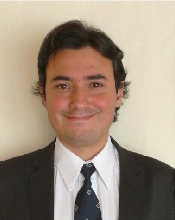 Jorge Muñoz-Barrantes
is a research engineer at the National Laboratory of Materials and Structural Models of the University of Costa Rica, LANAMME-UCR. In 2009, he joined the IGK802: "Risk Management of Natural and Civilization Hazards on Buildings and Infrastructure", a joint project in between the Technical University of Braunschweig and the University of Florence, obtaining his PhD in 2012 after the dissertation: Seismic Risk Assessment of Unreinforced Masonry Buildings at a Territorial Scale. He also holds postgraduate studies from the University of Costa Rica and the International Institute for Seismology and Earthquake Engineering (IISEE-BRI, Tsukuba Japan). Dr. Muñoz has experience as a geotechnical engineer designer in hydroelectric projects and research works regarding the field of risk assessment of road infrastructure. He is currently involved in projects related to safety inspection and seismic risk assessment of bridge structures. Finally, he is also a part-time lecturer at the Technological Institute of Costa Rica.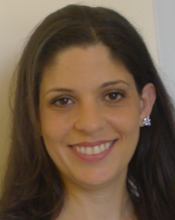 Luciana Nery
works as Deputy Chief Resilience Officer at the Center of Operations Rio, after working for five years as Advisor to the Mayor of Rio de Janeiro, writing articles and speeches to the Mayor and following-up on strategic projects. She has co-authored "Rio Resiliente, Diagnóstico e Áreas de Foco", an extensive study aimed at identifying the resilience priorities of the city, prefaced by Mayor Paes and Vice-President Al Gore. She co-manages the C40 Cities Climate Risk Assessment Network, in which the city of Rio is network leader. Previously, she worked as Advisor to the CEO of Furnas Centrais Elétricas, Brazil's second largest energy generation company, mostly hydroelectric. At the State Secretariat for Environment she worked as IT Director and led the development of 21 environmental databases. Luciana holds a Master's degree in International Business Administration, with focus on strategic and global networks (PUC-Rio and Université of Grenoble, France).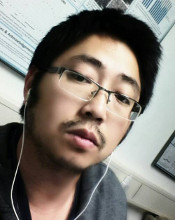 Wen Nie
from Western China, is a doctoral candidate in Chair of landslides research at Technical University Munich, Germany. His main research interests focus on hydro-induced landslide hazard. Also, he cares about coal and gas outburst hazards in China. All the forecasting models and methods can inspire him. The Potsdam Summer School is a big chance for me to learn more about natural hazards and I wish to get more communications with peers!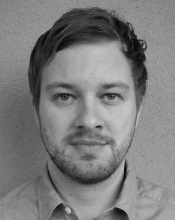 Florian Ortner
studied Environmental System Sciences with a main focus on Geography (BSc, MSc) and Sustainable Development (MSc, ongoing) at the Universities of Graz and Utrecht. After his graduation he was employed as a researcher and consultant in an EU project dealing with knowledge and technology transfer.
Since February 2015 he is a research associate and PhD student in Geography, Human-Environment interaction and Human Ecology at the Alpine Landscape Dynamics research group of the Department of Geography and Regional Science and the Doctoral Programme Climate Change, University of Graz. Within the project "Economic and Ethical Consequences of Natural Hazards in Alpine Valleys", his investigations mainly deal with natural hazards research, risk analysis and risk perception, which he tries to approach from an integrative-geographical perspective, looking on both the physical as well as on the human dimension of natural hazards.
Irma Peta
is a young professional from Albania working on Disaster Risk Reduction (DRR). She is currently responsible for the humanitarian program at Save the Children office in Albania, implementing projects in DRR with the main objective of ensuring community-based protection and resilience. Children and youth are the main focus of the education, awareness raising and advocacy work together with their teachers, parents and local communities throughout Albania.
Irma obtained her degree in International Relations from Empire State College / State University of New York. After a successful experience managing projects on environmental issues and sustainable development, Irma has dedicated her career to DRR with a special focus on building a culture of prevention among the young generation in Albania. She also managed and coordinated Save the Children post-disaster response during 2015 floods emergency in southern Albania. Irma has participated in several training and received qualifications in disaster risk management and humanitarian response.
Sifat E. Rabbi
is a PhD student and has been serving as a guest scientist at Potsdam Institute for Climate Impact Research (PIK), since March 2014. She completed her Graduate and Post-Graduate in Geography and Environment from University of Dhaka, Bangladesh. She also completed a post-graduate diploma in Disaster Management from BRAC University, Bangladesh. After completing her Post-graduate degree, she launched her career as a 'Research Associate' in the Research and Evaluation Division, BRAC (Bangladesh Rural Advancement Committee), the world largest non-governmental organization. Considering her versatile research skills in the field of environmental health, climate change, and disaster management; Sifat was awarded the Intergovernmental Panel for Climate change (IPCC) scholarship in 2013. She was also working as a visiting research fellow at the Institute for Advanced Sustainability Studies (IASS), Potsdam, Germany.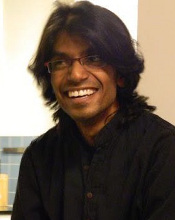 Emmanuel Raju
is a post-doctoral fellow on the 'Changing Disasters' project at the University of Copenhagen. He holds a PhD from Lund University in Sweden. His doctoral work focused on 'Disaster Recovery Coordination' exploring the case of the Indian Ocean Tsunami of 2004 in India. His research interests include Livelihoods and Disaster risk reduction; disaster governance, community participation, disaster recovery. Emmanuel, very recently worked with UN-Habitat in Myanmar supporting a consortium for capacity building for disaster risk management.
Pablo Ramos
is Assistant Professor at the Pontificia Universidad Javeriana in Bogotá – Colombia. He received his Ecology BsC. and Rural Development MsC. from that University. After five years working around environmental issues and governance of natural resources he decided to move to Erfurt in Germany were he obtained his PhD in Social and Political Sciences from Erfurt University. His research and teaching interests are related to analysis of social-ecological systems performance, particularly understanding the role of social-environmental conflict in institutional change and governance systems.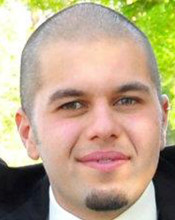 Omar Sadik
I am currently an M.A. Global Studies student at Humboldt University in Berlin. I have a B.Sc. in Environmental Design and Restoration Ecology from University of California. I have worked in several fields including agriculture, conservation biology, landscape architecture, and design. My current research interests are in environmental sociology and socially produced natural hazards.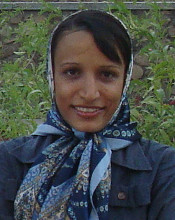 Mona Salamat
I am a PhD student of Geophysics (engineering seismology) at International Institute of Earthquake Engineering and Seismology of Iran. I was graduated from Tehran Polytechnic University and University of Tehran in B.Sc. and M.Sc. respectively which are the most recognized university of Iran. As a PhD thesis, I am working on prime factors of seismic hazard assessment such as seismic parameters, maximum magnitude and magnitude of completeness in different spatio-temporal windows of various seismotectonic zones of Iran. Since Iran is one of the hazardous countries in Middle East which experienced lots of destructive earthquakes with fatal casualties, facing natural hazard and evaluating the risk is a dire need of preliminary research in this country. In order to elaborate my research, I am interested to participate in any kind of workshop or scientific gathering related to the main core of what I am working on and warmly accept any constructive comment or issue to enhance my research.
Sarah Schoenbrodt-Stitt
studied Geography and Geology at the universities of Greifswald and Goettingen. She is currently working as senior researcher at the department of Soil Science and Geomorphology at the University of Tuebingen, Germany. In 2014, she received a Ph.D. in Natural Sciences from the University of Tuebingen for her work on soil erosion and its dynamics in a highly dynamic, terraced environment with focus on the effect of the Three Gorges Dam in China. Since 2012, she is coordinator of the BMBF-funded Sino-German project 'YANGTZE GEO' studying the human-induced environmental changes and geo-hazards in the Three Gorges Reservoir area and is deeply involved in the multi-scale investigation methods and techniques from soil science, geology, hydrology, geophysics, remote sensing, and data survey and monitoring that are applied in the participating subprojects. Her current research focuses on spatially regionalizing and modeling soil erosion factors and processes, and evaluating the human impact on soil losses.
Zornitsa Spasova
I have M.Sc. degree in Geography (Physical Geography, Climatology and Hydrology), B.Sc. in Tourism and PhD in Climatology from the University of Sofia. Since 2008 I work as Assistant professor at the National Center of Public Health and Analyses in Sofia, Bulgaria. My primary topic of focus is the effect of climate change on human health. I have also worked as part-time assistant at the University of Sofia, teacher of Geography in English, assistant-synoptic, editor, etc. From March 2014 I am external reviewer for the program "Fellowship fund of the EEA and Norway Grants" at the Ministry of Education and Science in Bulgaria.
I have completed several trainings abroad in the field of environment, climate change and public health in India, Denmark, Norway and the Netherlands.
I am the scientific secretary and a member of governing body of the Bulgarian Association of Medical Geography, a member of Climate Action Coalition Bulgaria and the American Meteorological Society
Thorsten Ulbrich
earned a B.A. degree in Geography at Universität Mannheim. Subsequently he studied at VU Amsterdam and graduated as M. Sc. in Environment and Ressource Management. He made an internship in a engineer firm (EEPI) on a flood action plan. In 2006 he was granted a scholarship in the research training group "Natural Disasters" in the Institute for Water and River Basin Management at Karlsruhe Institute of Technology (KIT) and started his thesis on flood risk communication on the Internet. He joined the Institute for Applied Remote Sensing at European Academy in Bozen, Italy to work on vulnerability assessment in the MOVE project. In 2012 he joined Freie Universität Berlin as a project coordinator at the Institute for Meteorology in WEXICOM, a project on communication of extreme weather in the Hans Ertel Centre for Weather Research (DWD). Today he is working in WEXICOM II at the Research Forum on Public Safety and Security.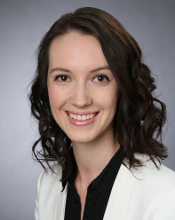 Anke Wellmann
In January 2015 Anke Wellmann joined the Center for Interdisciplinary Risk and Innovation Studies University of Stuttgart (ZIRIUS) in Germany to commence a position as doctoral student within the framework of the Foundation for Environment and Damage Precautions. After having graduated in Management with International Business at Royal Holloway University of London (United Kingdom) she attained a double degree from the United Nations University and Maastricht University (Netherlands) in Public Policy and Human Development. Choosing the specialization "Risk and Vulnerability" during her master studies, her dissertation topic examines patterns of risk perception concerning natural hazards and the subsequent influence on behaviour in crisis situations. Since April 2015 she is likewise a university lecturer teaching a bachelor seminar on risk sociology at the University of Stuttgart. Her research interests include risk perception, natural disasters, international risk behaviour and risk communication.
Malcolm Whitworth
I am an engineering geomorphologist from the University of Portsmouth, UK, whose research interests are focused on pre- and post-event investigation of natural hazards, principally landslides and debris flows. These involve, firstly, hazard assessment using remote sensing image analysis, spatial analysis using Geographic Information Systems (GIS) and field reconnaissance to provide a predictive model of a hazard footprint; and secondly, post-event analysis to provide advice and guidance following a landslide or debris flow event. I have experience of investigations in the UK and overseas in Iceland, China, Kyrgyzstan and throughout Europe.
My activities to date have been very much focused on the investigation of the physical hazard processes. I am looking forward working with a international range of specialists in all aspects of natural hazards, and I am seeking to develop new knowledge in areas of risk assessment, societal risk perception and reduction.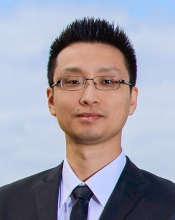 Jiansong Zhang
is an assistant professor who works in the Center for Earth System Science Tsinghua University. Before he worked at Tsinghua University, he earned a PhD degree in physical geography by focusing on the assessment of drought vulnerability and risk in North China in 2011 from Beijing Normal University, and worked as a research fellow in Shenyang Institute of Applied Ecology China Academy of Sciences. He then finished his post-doctoral research in the Department of Industrial Engineering Tsinghua University. Currently, his research interests include the adaption and risk of climate change, extreme weather-climate event, assessment of integrated impacts of climate change and the drought risk in North China. The Potsdam Summer School "Facing Natural Hazards" will be the opportunity for exchange with other researchers and participants from different disciplinary backgrounds and countries. The Summer School will not only inspire his idea on research, but also help him find opportunities for cooperation and frame the network. He delightfully looks forward to the Potsdam Summer School 2015.